Colorado Tow Truck Service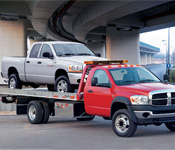 Our Colorado Towing Service company is family owned and operated We provide our Colorado towing service and roadside assistance to the entire state of Colorado. If you find yourself needed towing or roadside assistance in a remote town of Southern Colorado or downtown Denver, we can help you. We specialize in damage free towing with our modern towing trucks and equipment which consist of flatbeds, wheel lifts and service trucks.
Affordable Colorado Tow Truck Service
We are confident that we can assist you with all of your towing needs, regardless of the situation. We can work with delicate situations such as motor homes to motorcycle. Give us a call today for the best towing and roadside assistance in all of Colorado. At Colorado Towing Service, we value our reputation for fast, reliable Towing Service in Colorado and our well known affordable rates. Our prompt, professional, uniformed Colorado tow truck drivers are usually able to respond very quickly regardless of where you are in Colorado. We are centrally located to get anywhere in the state of Colorado quickly.
Fast Tow Truck Service in Colorado
The next time you need Colorado roadside assistance, give us a call and handle everything for you. We will pick you and your vehicle up and deliver to anywhere you need to be. We want to make sure that you are taken care of even after we load up your car. We are locally owned and operated Colorado Towing business that has been offering quality tow truck services in Colorado for many years. Our experienced and seasoned tow truck staff can handle all your Colorado towing needs no matter how big or how small it may be. Give us a call today and we look forward to proving to you the we are Colorado's number one choice for roadside assistance and towing jobs.