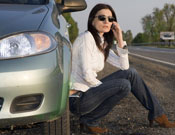 Welcome to our website. We are a trusted and experienced 24-hour emergency roadside service provider, that has been in the towing, recovery and repossession service industry for many years. We provide a variety of services, including towing, emergency recovery, jump starts, fuel delivery and tire changes. We offer heavy, medium and light-duty towing as well as flatbed towing. There is no job is too big or too small for us to tackle.
Affordable Colorado Towing Services
We work with multiple law-enforcement agencies, as well as corporations, dealerships, motor clubs and the general motoring public. If you are broken down, we can get you home. Our company is fully bonded, insured and can proudly provide countless references upon request.
Experienced Colorado Towing Professionals
Our company if firmly committed to earning your business. Our certified drivers will provide professional and courteous services with fast response times at reasonable prices. With our fleet of trucks and state of the art equipment, along with highly trained professional drivers, we guarantee quality service with real on time responses. Try us once and we believe you will be a customer for life. We tow 24 hours a day, seven days a week.